See the latest newsletter with announcements and news about the upcoming reunion.

Photo: ISB Network Reunion, Daytona Beach, August 2016, by Peppy Doggett '68
Upcoming Reunion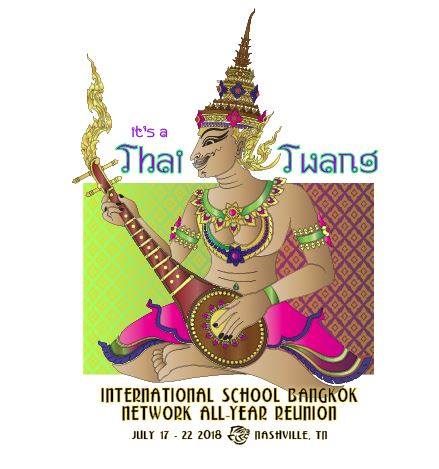 The Music City Sheraton in Nashville, TN is the venue for our 2018 Reunion. Don't delay – the ever-fun, ever-memorable reunion is just a month away. Kick It!!
Reunion Update
Online Registration Ends 6/30
Have A Room You Will Not Use?
Have a Room You'd Like to Share?
Still Need a Room?
Reunion registration is only available online until June 30th. After that the price goes up and you can only register in person, in Nashville. The discounted room blocks for the hotel are all
gone. Please contact David Wilkerson regarding (see Contact page for email guidance)
If you have a reservation that you want to release please contact David, not the hotel, so it can be reassigned.
If there is anyone who would be willing to share their room with a roommate let David know.
If you want a room contact David so he can try
to assign a room that is being given up.
Sheraton City Music Hotel
FREE with all reservations: wifi, waived resort
fees, parking, airport transportation
Reservation Phone: 888-627-7060.
Reunion block rates have expired for July 17-23, but you can still call the hotel for regular reservations.
We encourage you to then contact David Wilkerson at director.reunions@isbnetwork.com to be placed on the list in case we have cancellations… and if we do have a cancellation you may be able to can receive a room at the Reunion rate.
Registration Includes
Friday night cocktail party
Saturday BBQ lunch
Saturday night banquet (dinner/dancing/entertainment)
Sunday morning breakfast
All incidentals: liability insurance, room rentals,
name badges, gift bags, archival shipping
Note: You must login with your user name and password in order for the shopping cart to identify
you as a member.
Optional Thai Dinner
The optional Thursday night dinner is not included in the reunion fees. It is an additional $40. if you choose to attend. *****NOTE***** The first Thai Dinner is sold out but if you are interested in the second one, email director.reunions@isbnetwork.com for details. The $40 includes dinner and transportation.n a room that is being given.
Registration Fees
Register by June 30 at this rate:
Alumni $170 Member; $180 Non-Member
Spouse/Guest $170 Member; $170 Non-Member
Children (12 and up) $145 Member; $145 Non-Member
No online registrations after July 1…
only walk-ins at the reunion:
Alumni $190 Member; $200 Non-Member
Spouse/Guest $190 Member; $190 Non-Member
Children (12 and up) $165 Member; $165 Non-Member
Follow these links for additional information: